Text Quote stack

What is this for?

The Text Quote stack is specifically designed to display a quote. It will have field for the Quote and the Byline, as well as a text area to display any content or add additional text below.
To add a Text Quote stack item to your page:
Click the + icon to add a stack to your page (turns into pencil icon after clicking) - The Text Quote will be under the General section.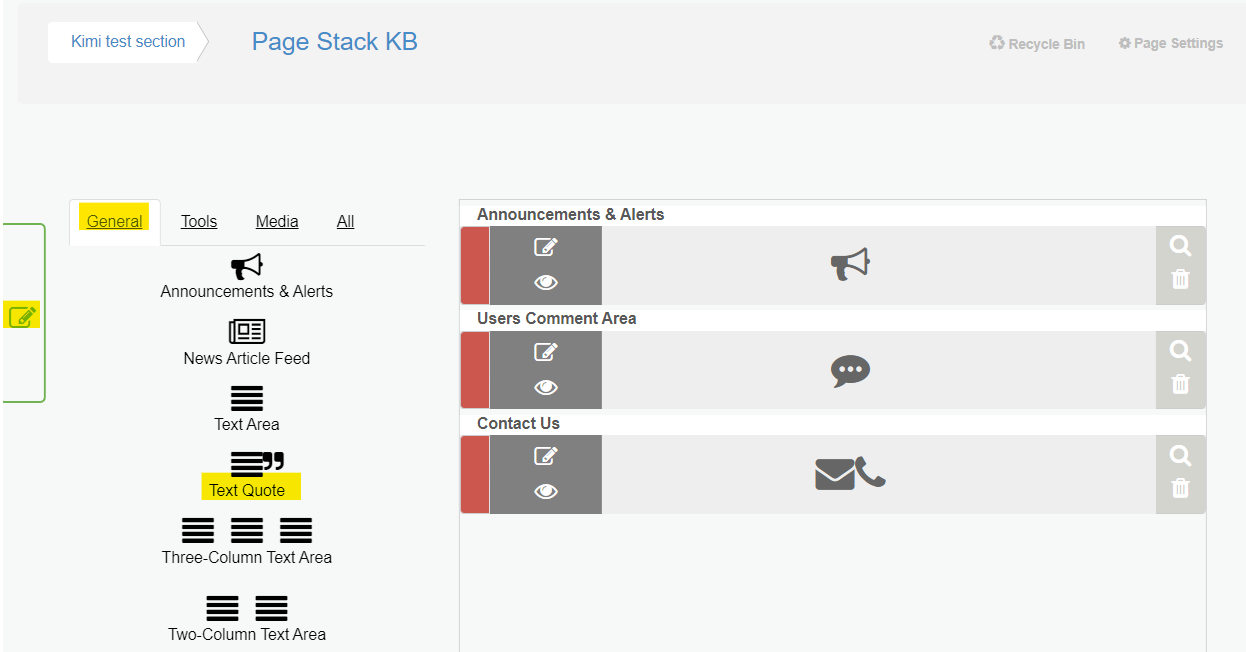 Editing the Text Quote:

To edit the Text Quote stack item, click the pencil icon. You will see the fields for the Quote and Byline, as well as a radial option for the Quote Alignment. There is also a full text editor below the quote for additional content.
Note: You do not need to add quotations in the Quote field, they will be formatted in.