Two and Three Column Text areas
Two and Three Column Text areas are a great way to split all or just some of your text into separate columns. You can use these stack items for tabular data or to place content side by side.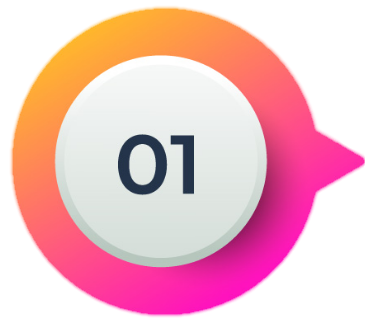 Open any Pagestack and select the "Full-Width Picture" Stack item from the Media menu.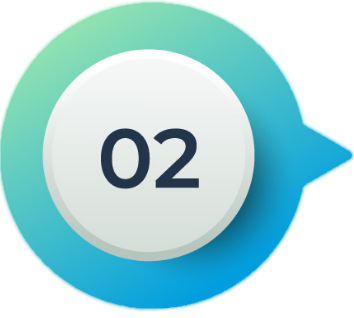 When you edit this stack item you will have multiple content areas. Column 1 will display on the left side of the page Columns 2 and 3 will appear to the right of Column 1.


Make sure to click the green "Save button" after making changes.

Adjusting text alignment within a column will shift the text to the left, right, or to the center of the column in which it exists.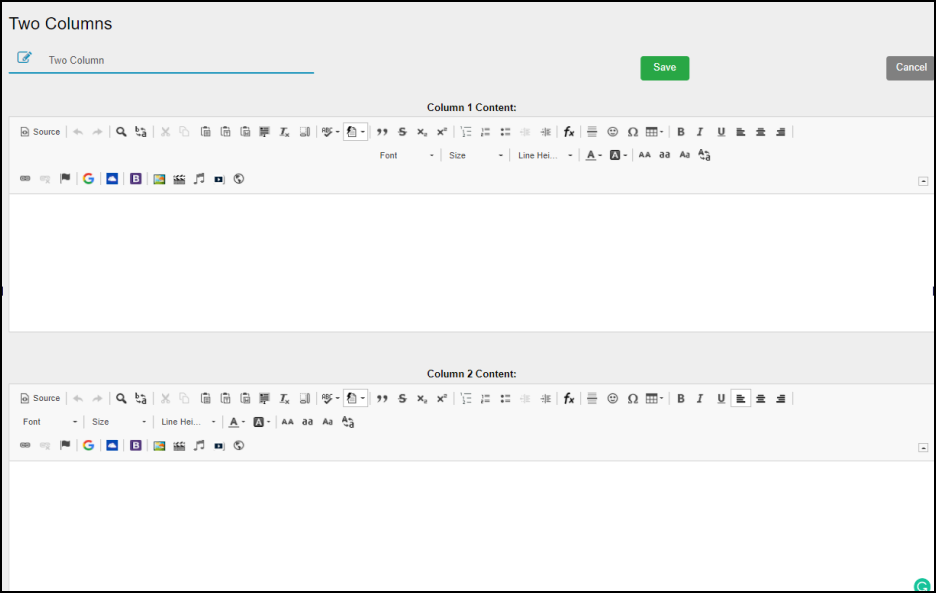 You can add text to the content area by typing into the box or you can use the tools in the CK editor to add images, videos, buttons, links, and more.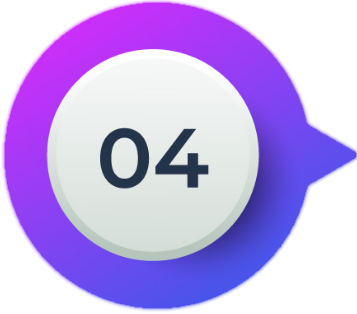 Go "Back to Site" to view your work.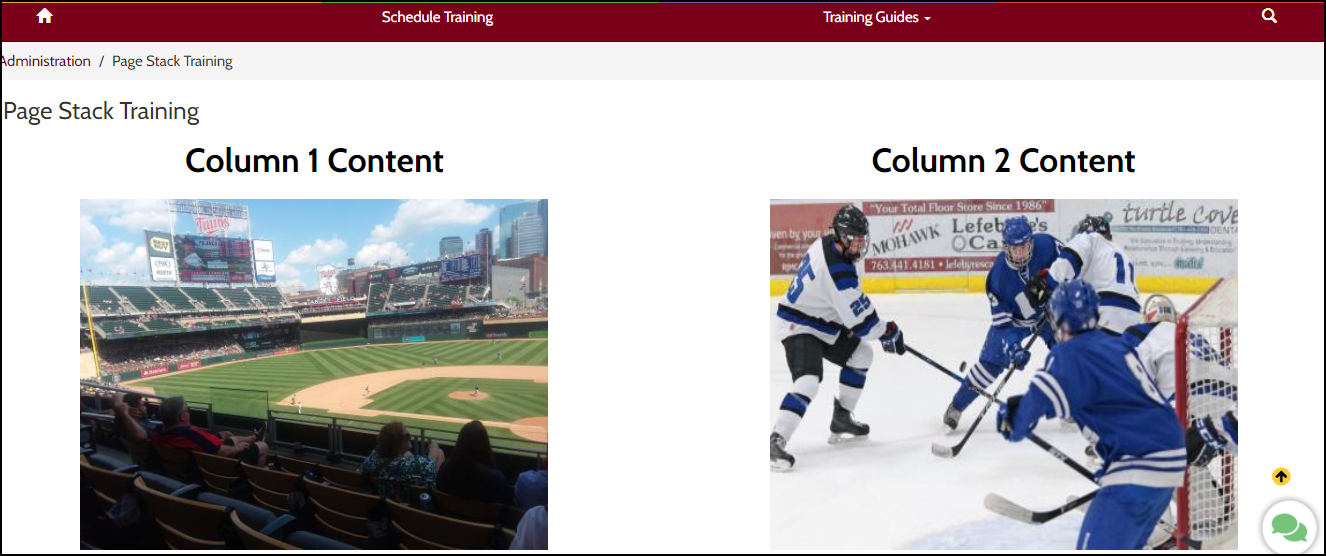 Related Articles

Text Areas / The CK Editor

The text area is the most versatile stack item. We have a variety of tools that allow you to insert formatted text, images, videos, embed code, and more! Click here to see a video demonstration! Open any Page stack and select the "Text Area" ...

Notify 360 - A Platform for Two-Way Communication

Notify 360 - A Platform for Two-Way Communication What kind of lists are able to receive replies? At this time, only Notify lists can have 360 replies enabled. Dynamic lists and Combined list will not have that setting at this time. Create a list. ...

The Page Stack

​Our Page Stack page type allows you the most options to customize your page's formatting, easily manage content, and even schedule Design Stack features. ​ Click here to view a video demonstration! Creating A Pagestack Log in and navigate to ...

Text Quote stack

Text Quote stack What is this for? The Text Quote stack is specifically designed to display a quote. It will have field for the Quote and the Byline, as well as a text area to display any content or add additional text below. To add a Text Quote ...

Creating a Hyperlink

Creating a text link or 'hyperlink' allows you select a word, phrase or image that, once clicked, will take the viewers to another page within your site or to an external site. A text link can be used in any text editor on your website. This feature ...