Online Store - Product Management



From the Site Administration Page click The Online store button and Select Product Management.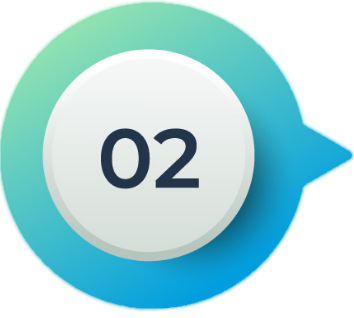 Selecting Product Management will bring you to the "Manage" products screen. You should see the Title, Image, Name, Price Quantity, and Visibility status for all existing products. There are also several tools available to help manage your existing products.


Edit
: Click this Icon to manage the products information. (This includes the name, image, price, or associated accounting code.)

Share
: Click this icon if you want to copy the URL for this product. (You can use this link to direct traffic to a specific product)

Copy
: Click this icon to create a copy of the product. (This is useful if you need to create multiple products that have similarities.

Delete
: Click this icon to permanently delete a product from the system.

Visibility:
Click this Icon to toggle product visibility. ( This can be used to hide products from the online store)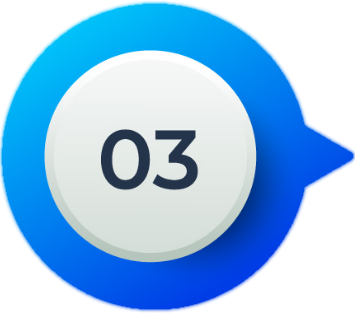 I
f you want to add a new item to your product list, click on Add Product at the top of the Product Management page.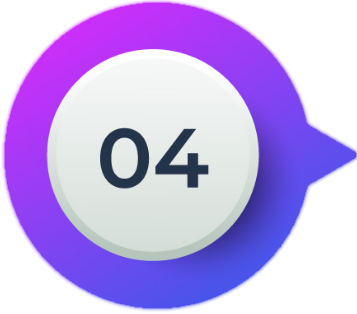 Enter the following information.
Title: This will be the name of the product.
Description: Text area meant for product description
Accounting information: Select the appropriate accounting code from the drop-down menu
Discount options: Select applicable discount codes from the drop-down menu

Tags: Add tags so that users can filter the product list.
Available in store: This option controls product visibility. (Leave this turned off if the product is not ready to sell)
Enable Custom Payment: This allows customers to set the payment price. (Great for donations or fundraisers)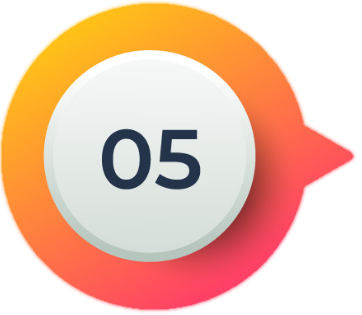 Continue to enter the product details
Base Price: Enter the dollar amount you wish to charge for this product. (do not include discounts)
Sale Price: If this item is currently on sale or cheaper than normal use the sale price to show off the reduced rate.
Schedule Product Listing: This can be used if the item is seasonal or only valid for a specific time frame. The product visibility will change automatically based on the start and end times.

Upload Photos: You can drag and drop product images to the upload area or you can click "Select Photos" to open a file browser. Once uploaded you should see a preview of the image.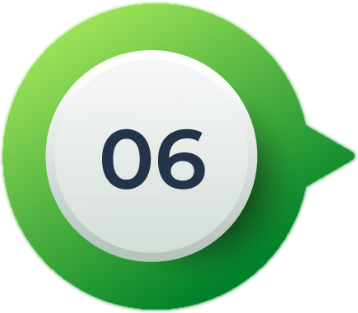 Finish entering the product details
Require Student ID: If required anyone purchasing this product will have to enter a student name and ID (This can be their phone number or any other identifier )
Taxable Product: If this is marked as a Taxable product the Tax Rate in the online store settings will be applied.
Physical Product: Is this product physical or is it a service being provided?
Is this product shippable: Physical Products will have a shipping option. Turn this on if you plan on mailing your item.

Shipping Cost: Set the shipping cost for this item. Keep in mind the shipping cost will be multiplied by the quantity. (Set up a max shipping rate in the settings to avoid over charing)
Track Quantity: This option can be used if you need to track inventory. Enter the number that matches the on-hand count for this item.
Available beyond Quantity: This option should only be used if you can order more of the item once you have sold out.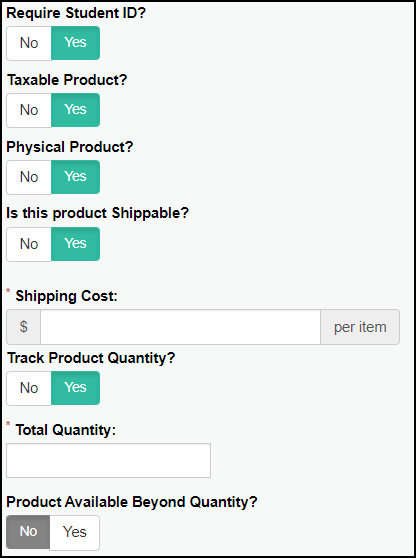 Advanced Inventory


At the bottom of the add product page is a "manage product options" button. This will be used when tracking inventory on an item that has 2 or more variables.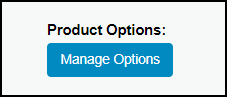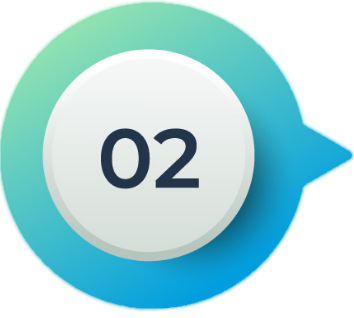 A
dd an option name and then break down the options for that variable". ( Separate values with a comma)
The Green + button can be used to add additional Variables.

The blue - icon can be used to remove a variable.


In the example below my first option is Size and I have added 3 variables The second option is "Color" and I have 2 variables.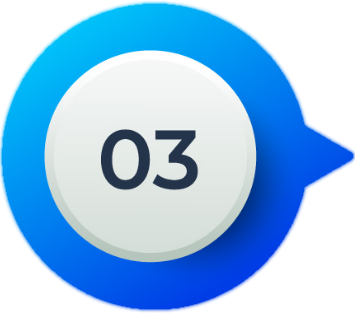 Once you have created your Options you will need to enter the Quantity and any Price Adjustments needed for each option.

In this example, I have 10 of each style and color and have adjusted the price for the large and small shirts.

The large shirts will be $1.00 more than the base price and the small shirts are $1.00 cheaper than the base price.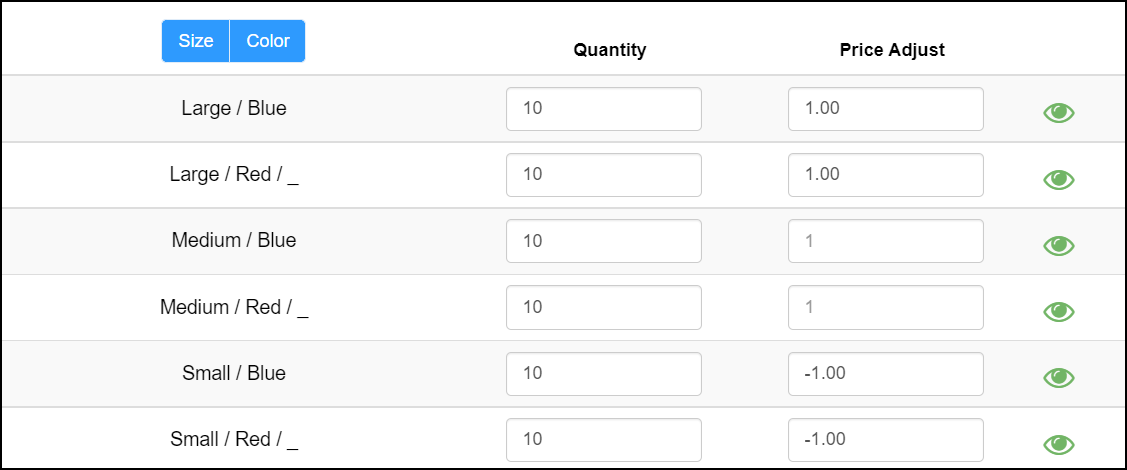 Once you have completed the Product Setup click "Add Product"

Related Articles

Cashless Campus / Online Store

Cashless Campus/Online Store You can locate your School Store by clicking the Store icon on your dashboard or clicking Online Store from the navigation panel on the left. Online Store Settings Your first option in the online store section is your ...

Online Store Account Setup

Accounting Codes are used to classify financial activities. All transactions will be deposited into a single account however we can use accounting codes to distinguish how these funds should be handled or distributed. If your school or organization ...

Cashless Campus - Notification Settings

Cashless Campus/Online Store You can locate your School Store by clicking the Store icon on your dashboard or clicking Online Store from the navigation panel on the left. Notification Settings In this area you can set up notifications to go out ...

Creating a Parent Profile for Cashless Campus

You have the ability to create a Parent Profile for your school's Cashless Campus. You can access the sign up module in two locations. 1. When you go to check out, you will be asked to login, sign up or continue as a guest. 2. On the Store homepage ...

Campus Life: The Management App:

Campus Life is an app designed to make the job easier! It can be used to update the news articles on your website along with an option to push your content to social media. With this app, you'll be able to send emails, text, and voice calls through ...