How do I set a section home page?

Why should I use a section home page?
In your Section with Sub-pages, you can choose to set a home page. This is the content that will be displayed when the section is navigated to. This option is intended to allow you to customize your landing page further than the Section page itself will allow, generally you will set up a Page Stack page for your section home page, the Page Stack is our most versatile page types, and there are many useful tools that can be used to make the section home page stand out.

To set your Section Home Page:
1. From your left side menu, select Pages, then select the Section with Sub-pages you would like to set up with a home page. You can use the page search function to easily find your section.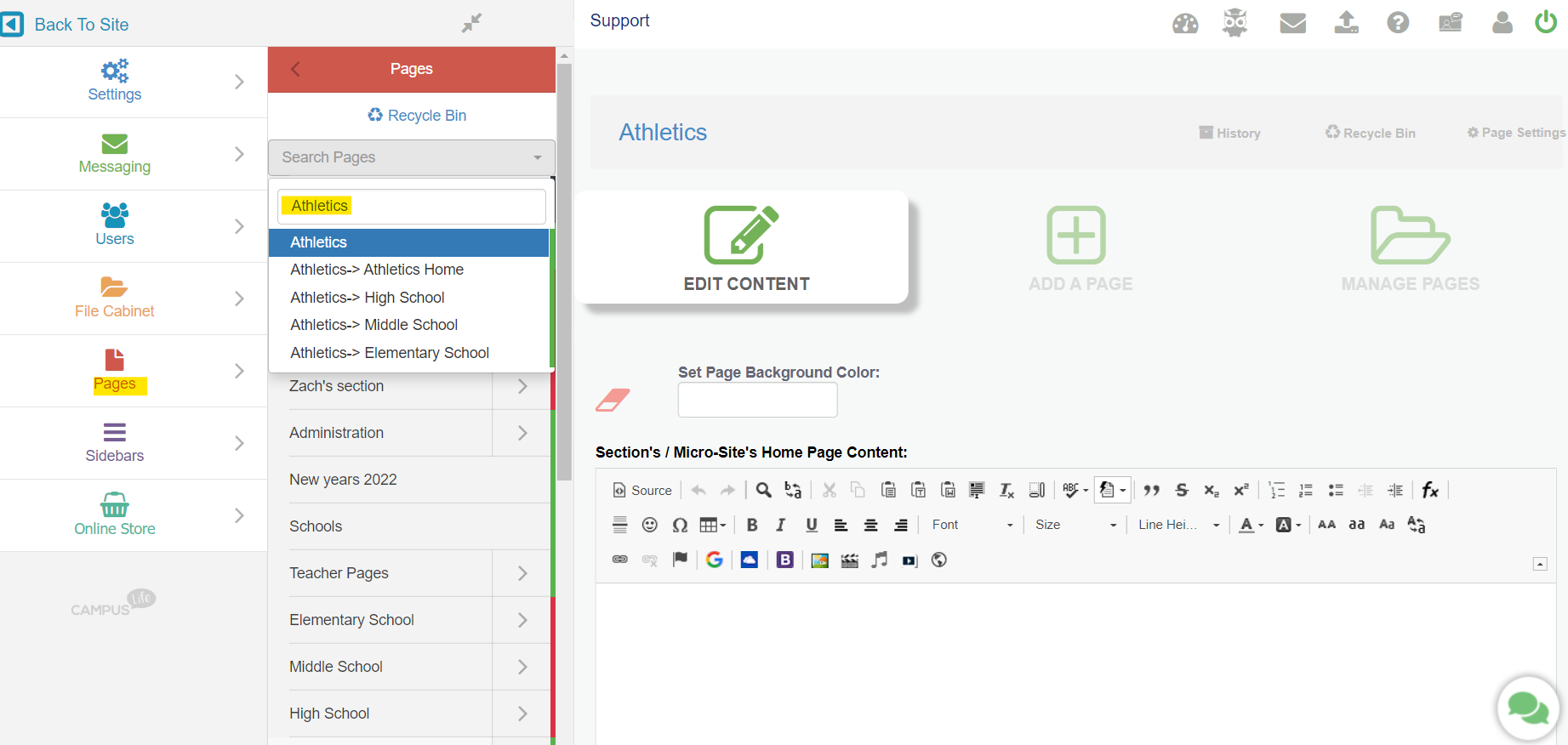 2. Click the Page Settings Button.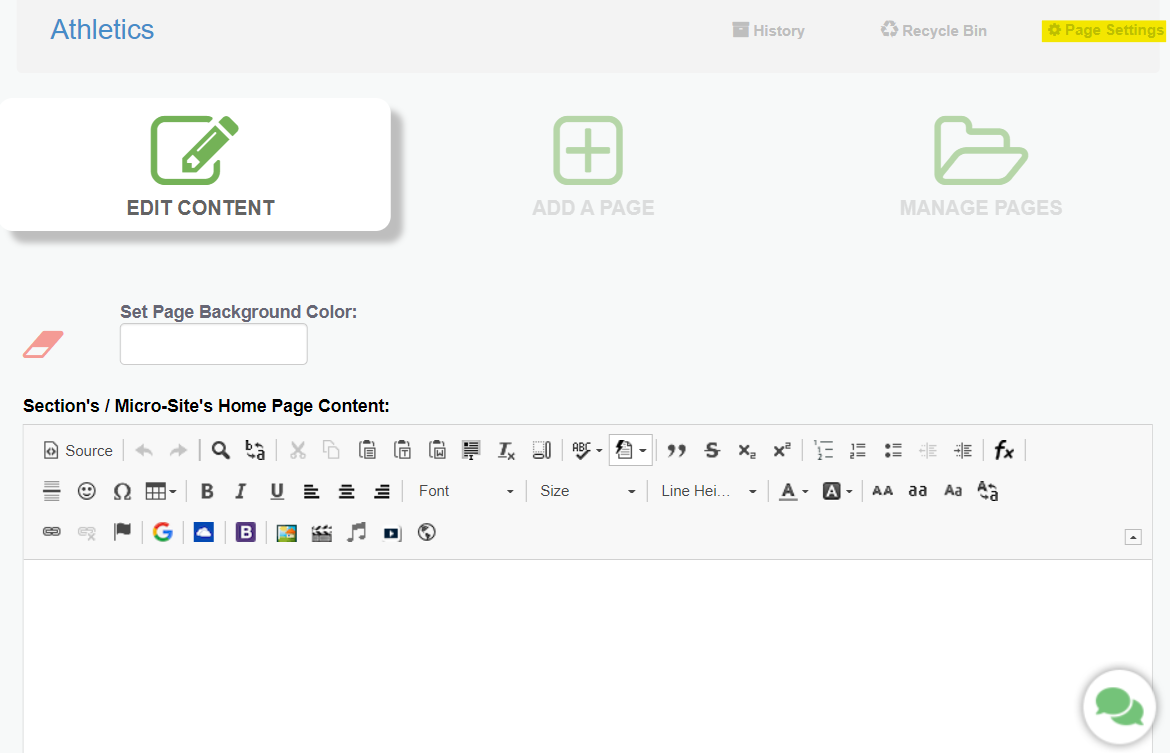 3. The Page Settings window will open up. Here you have options to change various things about the page. Select the Homepage Dropdown.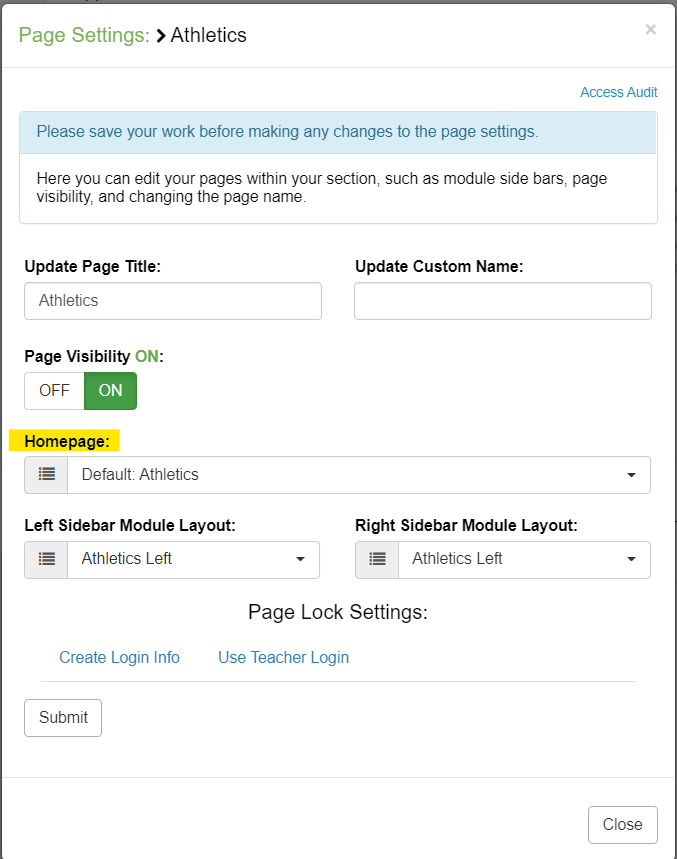 4. Look for the page you wish to be your new homepage and select it.


5. Once you've selected your new page to be your homepage click Submit.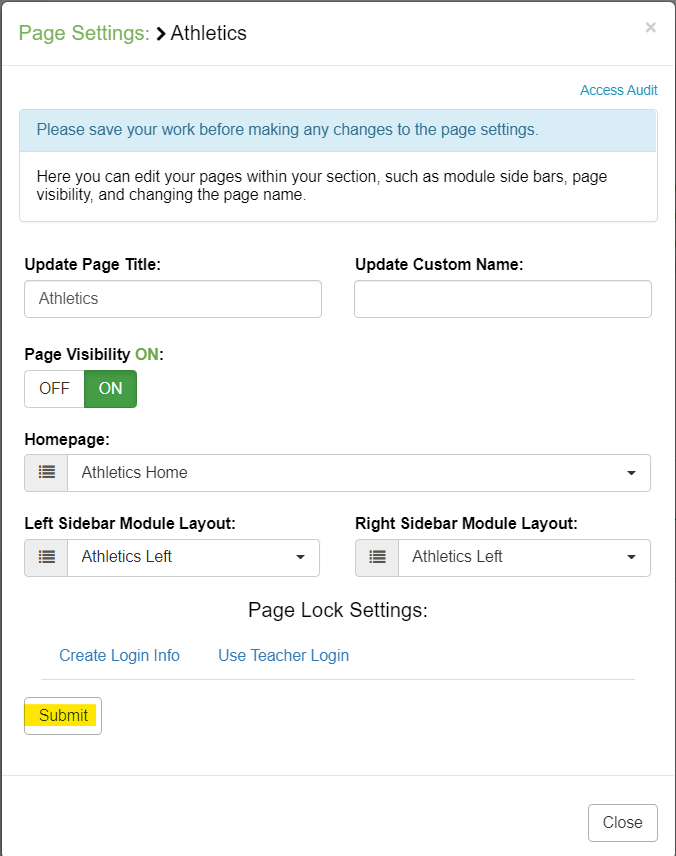 6. Your previous homepage now tells you that the Page Content is being set by the new Homepage. In order to edit content on the homepage you will have to go to that page.