A Facebook page is one of the most useful social media tools that you can have for your School and Gabbart allows you to integrate your Facebook page on your Website, displaying your feed and even being able to post updates directly from your website.

This page should be thought of as an extension to your home page, which is open to the public.
If your Facebook feed is not displaying in your social media widget, the most common reason why is that the security settings on your Facebook page are not set to public.

This guide will show you how to access these privacy settings and provide an explanation of how these privacy settings affect your Facebook page's visibility.
To determine if your Facebook Privacy settings are Public you can open an
incognito window
(CTRL+Shift+N) and paste your Facebook URL into
address bar.

If your Facebook page is not public it will take you straight to the login page.


The following steps will show you how to make your Facebook page public.
Login to your Facebook account.



In the top right corner, you should see your Account Icon (default image)




Click on your Account Icon, then select Settings and Privacy, then Settings





4. Select Privacy to get to the privacy settings for your Page, you should see Public under the Your Activity section. Then select Public Posts to check for restrictions.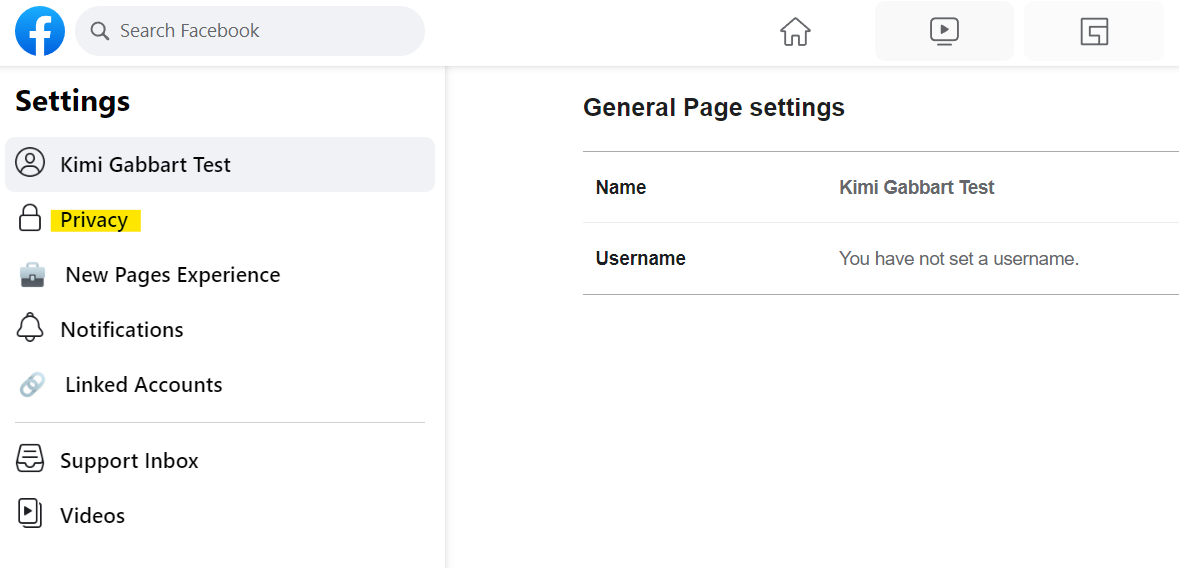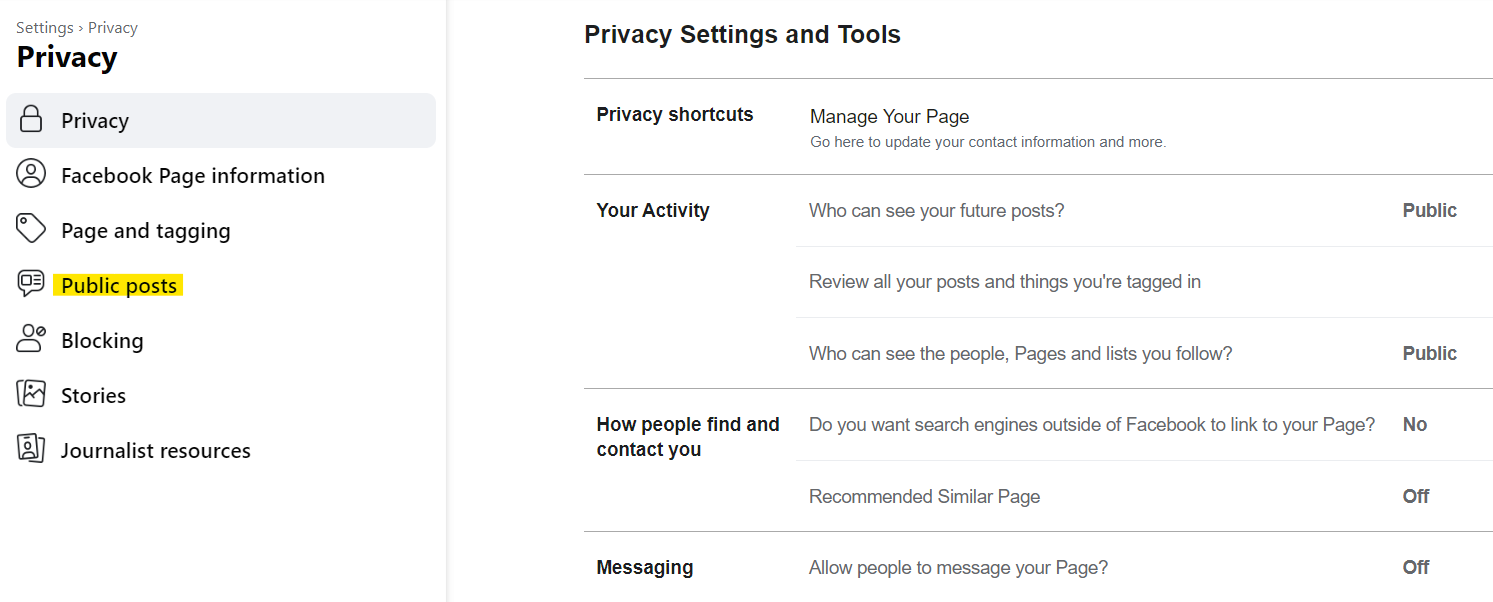 While all New Pages are public once they've been published. The widget feed will not display if you have selected restrictions. For example, on Age and Country Restrictions. You will find the restrictions at the bottom of the Public Posts tab.
6. Once you have updated your Facebook settings open another incognito window and paste your URL into the address bar. When your Facebook feed displays without you being logged in you have successfully made your Facebook Page public.