To make things easier we provide a "bulk user import" option that allows you to create multiple users with the upload of a CSV file. We have provided a CSV template for you to download and use for your convenience.
To begin bulk importing your users you must First decide what type of user account you wish to create. For this example we will be adding multiple TEACHER accounts.
---
To add MULTIPLE Teachers please log in to your Site Administration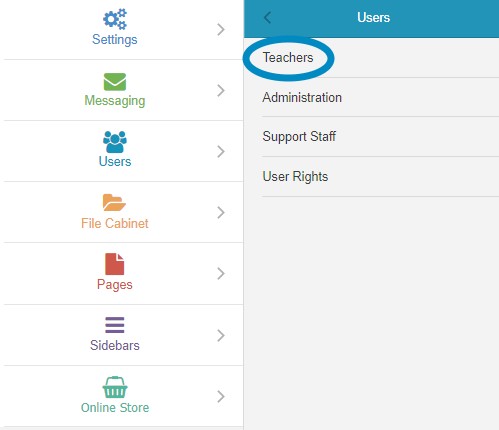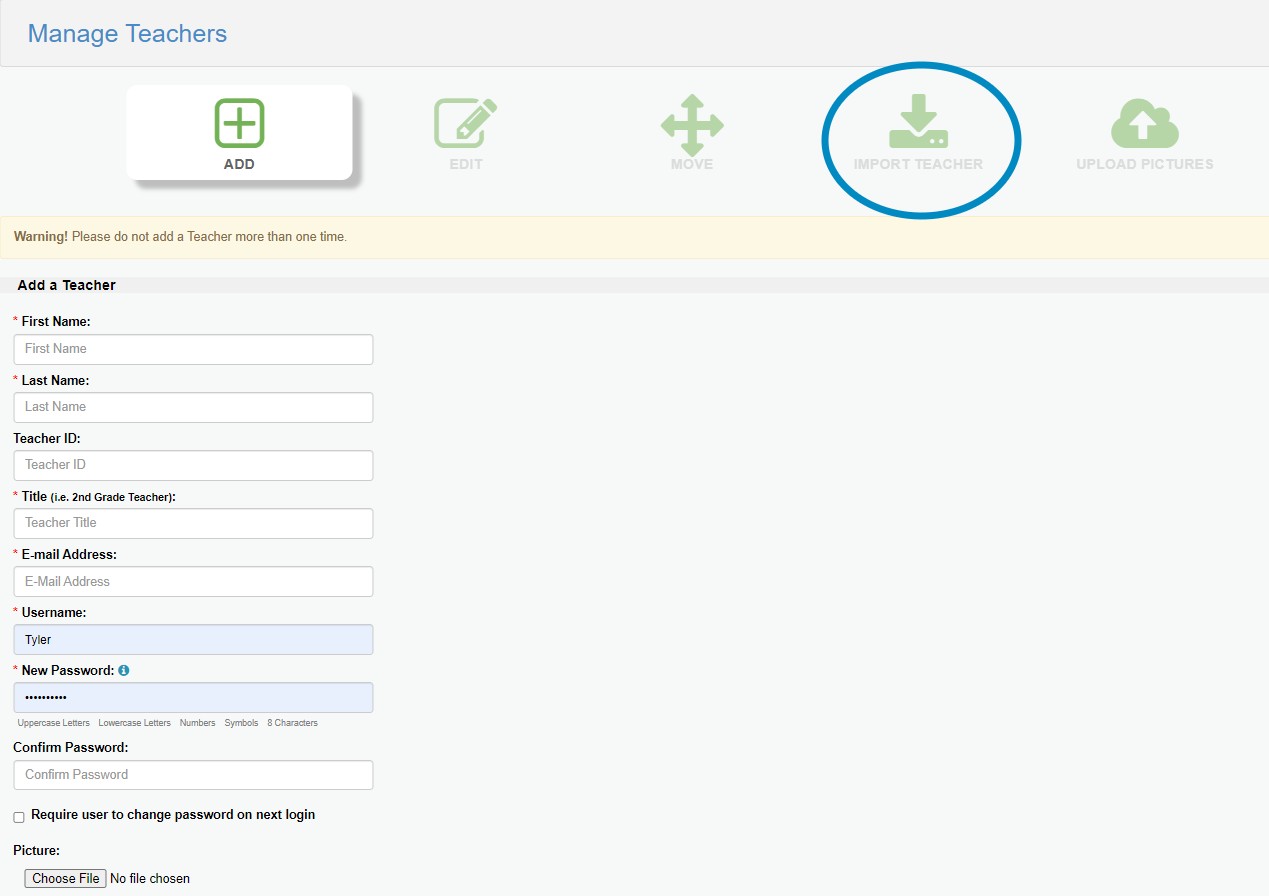 4. You will be directed to a "Bulk Teacher Import" Page where you will be given directions for creating a CSV file with your teacher information.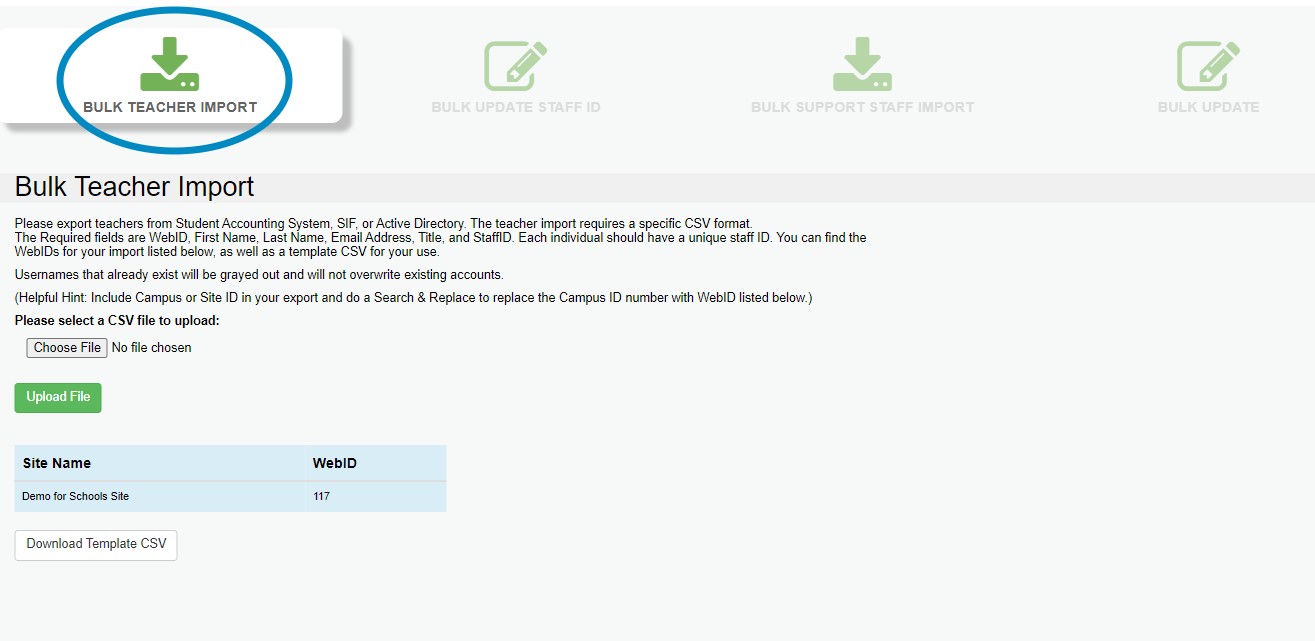 5. You can Download a Template CSV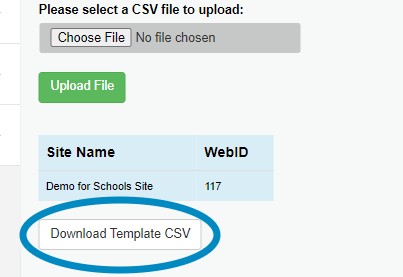 6. Enter your teacher information in the provided format and save the CSV file.
7. Browse your computer for the saved file by selecting "Choose File" then Upload the CSV file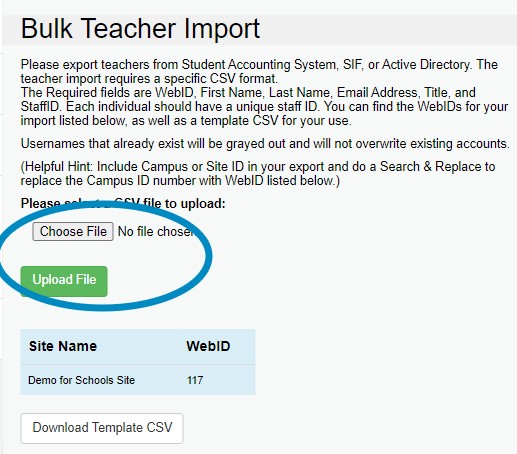 Don't worry! If a teacher already has an account with the email you've entered for them it will be grayed out and WILL NOT overwrite existing accounts.